Overview
MTC Australia is a not-for-profit community services organisation that gives people the inspiration, capability and opportunity to create a fulfilling life. Through the delivery of high impact employment, training and youth programs that help more than 20,000 people every year, MTC empowers individuals to gain new skills for employment and entrepreneurship, build self-worth, and enable possibilities for transformative change.
---
Overview
Parkhouse Bell delivers an insight led, solutions-focused recruitment service.  Drawing on our knowledge of the markets in which we operate, we provide workforce solutions on a permanent and interim basis.  The following selection of case studies shows how we approached various challenges to overcome our clients' recruitment dilemmas, and source the best talent for their teams.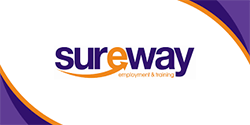 Established in 1991, Sureway Employment and Training started life as a training provider with a vision to upgrade the skills of the workforce in rural, regional and remote NSW.
---

Established in 2018, Joblife is unique joint venture between Australia's pre-eminent not-for-profit social purpose organisation, Life Without Barriers, and a leading Employment Services commercial company, the Angus Knight Group. Joblife was established to assist Life Without Barriers' Disability Employment Services clients and other people with a disability to find work, by using the experience and insights of the Angus Knight group. The creation of Joblife to offer Disability Employment Services to help some of Australia's most disadvantaged citizens through the programs they deliver.
---


Julalikari Council Aboriginal Corporation has been established for over 30 years and serves to alleviate poverty and improve the wellbeing of the Aboriginal people of Tennant Creek and surrounding homeland communities. As well as providing a range of housing, community and social services, the Council was the largest employer in Tennant Creek.
---


Matchworks is one of Australia's leading providers of jobactive and Disability Employment Services contracts on behalf of the Federal Government with sites in Victoria, New South Wales, Western Australia, Queensland and South Australia.
---

Campbell Page is a not-for-profit organisation that is dedicated to making a difference to the communities in which they work through providing a range of employment services such as jobactive and Disability Employment Services (DES), through to the Community Development Programme and youth, indigenous and family services.